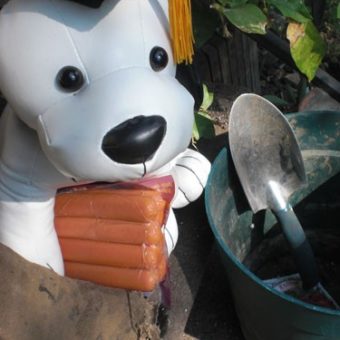 I am a dog lover first, and a dog trainer second. I know from first-hand experience the difference dog training makes in the relationship between dog and guardian. Without professional training it can sometimes be a frustrating relationship, but with an investment in good training a wonderful transformation will occur.
I have been working with dogs and their owners for many years and there is nothing which satisfies me more than to see a happy dog and a happy owner! In addition, I love persons and animals with special needs and I am happy to work and research to create a class environment that is effective for your family.
I train at in the Twin Cities where I have the opportunity to provide affordable dog training to area families. I am also certified in avian, reptile, small animal and aquatics care.
Some fun things to know about Jodee:
Professional Member:
My mission is to help you and your dog enjoy many happy years together.
Why train with PawZup?
PawZup helps dogs and their families understand each other. Jodee Kulp teaches you and your dog what to do in calming, reinforcing methods with healthy human leadership. All training is positive, developmentally stepped in canine and human learning styles. Dog training with PawZup teaches puppies how to live in the human world with manners, adult dogs obedience and dogs that have unwanted behaviors to find replacement behaviors.
Jodee's goal is to have your family and your dog share sparkling eyes, smiles and laughter while learning obedience, self-control and leadership skills.
PawZup helps you change your thinking from . . .
"I don't like
#!@$%$%$
"  to
"I need to work on ( name of behavior ) and this is how we can do it."
Thumbtack – Gold Profile. Jodee trained seven years for PETCO as their mentor trainer for Petco trainers and is currently a Mentor Trainer for Animal Behavioral College. She is skilled in many methods of training and has studied under Dog Scouts, USA (Beth Duman, Lonnie Olson, Chris Puls, Alison Holloway, Jill Moore), Ian Dunbar and Karen Pryor. She adds to her skill base daily.
For 35 years, a wagging tail and soft smile with a nuzzle have said,
"Thank you for helping my family understand me."
Jodee lives in Minnesota currently with two standard poodles and a wild man Tazz, a toy poodle who thinks he is a SPOO.
Save
Save
10 reasons I train families to understand dogs?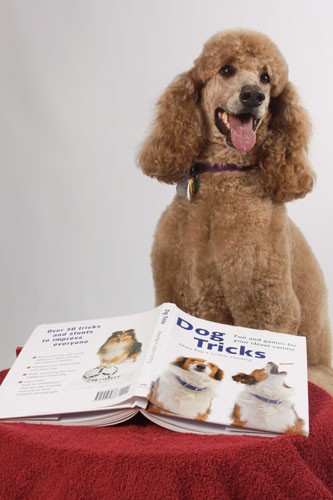 I love …
Watching puppy's turn from huh? to Aha!
The diversity of the breeds and the many temperaments and personalities.
How dogs build deep friendships in my classes between people who would never have known each others beauty
Watching dogs from hard places become vibrant and compatible members of their family.
Seeing the light come back on in a seniors eyes when they have learned to help their old dog learn wonderful new tricks.
Preventing bites and dog trauma in the community
Restoring the spirit of a traumatized human or dog
Working with families and children, with seniors and persons with life challenges.
Children becoming incredible team handlers with their canines and gain solid communication with their furry best friends.
People with complex challenges soar because of their canine partner.
I love dog training!
TRAINING PHILOSOPHY
My training philosophy is…
All dogs can learn! It doesn't matter if they are young or old.
Dogs enjoy learning.

Training builds a bond and strong relationship between dog and family.

Balanced and

PAW-sit-TIVE.

Training creates confidence, which lessens fear, anxiety and stress
I also believe….
Gentle but assertive learning
A calm owner helps create a calm dog
Through training you can create understanding and communication strategies to prevent "lost cause send to the shelter" situations
Dogs should be given a chance to learn new things and develop new skills regardless of the breed. If a dachshund loves to jump – then teach it agility adapted to its physical requirements, if a husky loves to run a lure course – then teach it.
My training methods include…
Respecting individuality of dog and family
Creative problem solving
Teaching owners to set dog up to succeed
Clicker training within any class if requested.
Once you experience developmental professional dog training, you will wonder why you waited so long. I look forward to working with you and your dog.
I continue to train under the best trainers around the world. In the past two years I have increased my skills and knowledge by study under the following incredible individuals:
Karolina Westlund, Exploring Advanced Animal Training Concepts, (2021, Sweden)
Dr. Rachel Abrams, Fear Free on a Budget, (2021, USA)
Fear Free Nail Trims: Trimming Away the Terror (2020, USA)
Yo Armendariz, and Michelle Dart, International Dog Trainers Winter Summit 2020 (*24 days)
Dog Scouts USA, Summer Camp 1, Summer Camp 2, (12 weeks, 2020, USA)
Dog Scout USA Leadership training, (2019, USA)
Susan Garrett, Recallers Master Class, (2019-2020, Canada)
Ian Dunbar, Sirrus® (4 days, USA)
Ian Dunbar, Science-based training (with feeling) (3 days, USA)
Ian Dunbar, Reliability and Games, (2 Days, USA)
Additional diplomas/certifications
Animal Behavior College, Massage Diploma (2019, USA)
Animal Behavior College, Level 2 (2017, USA)
Animal Behavior College, Level 1 (2008, USA)
New Skills Academy, Pet Psychology Certification # GS263B80 (UK)
New Skills Academy, Canine Communication Certification (UK)
New Skills Academy, Introduction to Being a Dog Trainer (for my teen students) (UK)
SaveSa