Keep Quiet? Restrict activity for— THIS DOG?
Keep Quiet? Your fur friend has come through the surgery and is a bit groggy at the moment, but you know within a short time – he will have no idea he has to stay still or keep her mouth closed. Your dog will believe it is able to run and jump and leap and wrestle. The idea to rest so THIS IS POSSIBLE in the future is not something your dog understands.
Compliance with strict confinement and activity restriction is difficult, but is essential for proper healing.
This dog who runs as fast as the wind and jumps as high as a kite!
The dog that can ram you knock you out?
Now comes the challenges of "CALM" rehabilitation for you and your canine friend … You are a team to help your dog keep quiet.
And yes, yes I know—he wants a get out of jail free pass NOW! He is ready to run and jump and rip… And you need weeks of CALM BEHAVIOR – whisper it… C-A-L-M behavior.
Let's get started… one minute at a time. You can do it! Keep quiet is not impossible.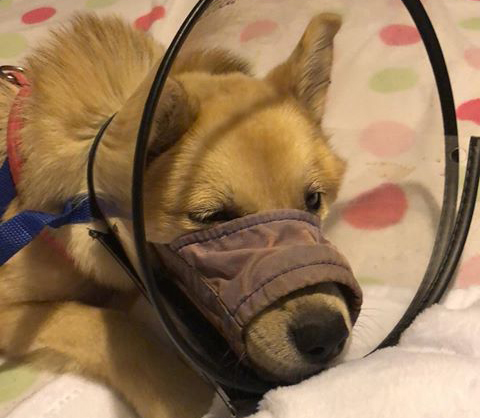 C = CREATE A NEW ENVIRONMENT and OPPORTUNITY
Reframe your thinking – from OMG to incredible opportunity
Set up a routine
Socialize while healing
What to do with the "other pets"
Change your environment
Physical Therapy, Stretching and Body Rubs
A = NEW ACTIVITIES THAT STIMULATE THE MIND
Train the brain to drain the body energy.
Move from bear to bear able! How do you maintain a comfortable and
stimulating environment for your dog during this time? Take advantage of
this unusual time to build BRAIN SKILLS. Using the brain is exhausting
and can tire a physically active dog.
Stay tuned for how to do these ideas.
Chews wisely
Toy rotation for extreme chewers
Mindful eating – huh?
Brain Booster Buddy ideas
Resting Games
Free Shaping but No FREE lunch
Wait a Minute – Stealth Stay
L = LOTS OF LOVE AND ATTENTION
Touch Games
Target Games
Mind Games (learn colors, numbers, words)
Massage
T-Touch
M = MOVEMENT THAT IS APPROPRIATE
Work with your vet professional and follow all recommendations.
Hire a Fear Free Certified Trainer to do In-Home classes based on recommendations
Jodee Kulp, ABCDT-2 is a certified Fear Free Dog Trainer and a member of The Pet Professional Guild